Early December Houston Events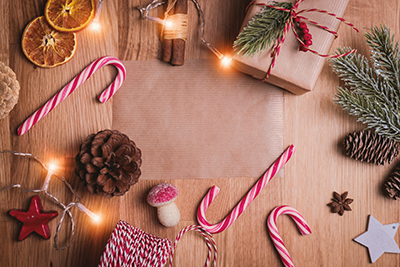 It's beginning to look a lot like… December in Houston! Premier Patient Housing wants to give you the best options for your week of November 30th through December 6th. For those worried about going out in public with COVID-19 cases rising, we have made two categories of events this week: In-Person Events and Virtual Events. Take a look at some of these early December Houston Events!
In-Person Events
Skate with Santa – Get the opportunity of a lifetime to ice skate with Santa at Discovery Green. Although the skating itself is from 5 to 10pm, Santa himself will be skating from 7 to 8pm.
Shopping – Need to get some gifts checked off of your Christmas list? This outdoor holiday market is the perfect place to find everything on your list. Over 30 local vendors will be selling their goods, as well as live music performances and photo opportunities.
Comedy – Watch Daryl Felberg at Rudyard's on Saturday, December 5th. This is an in-person comedy event, but can be live streamed on YouTube for $10.
Football – Watch the Houston Texans take on the Indianapolis Colts at the NRG Stadium on Sunday, December 6th. Although seating is limited for this event, tickets for in-person are currently on sale. The tickets start at $60 and increase from there. Want to watch from home? Watch on KHOU-11.
Virtual Events
World AIDS Day 2020 – This virtual edition of the annual World AIDS Day event will have performances from Christina Wells to Dessie Love-Blake. Watch out for this event on Tuesday, December 1st.
Mayor's Holiday Spectacular – This is a only virtual event held by the mayor on ABC 13. On Saturday, December 5th, watch as appearances by the Houston Ballet, DCappella, and Santa Claus happen during this 90-minute event.
The best part about many of these events being held in Houston is that many of them can be turned into virtual events. Feel better about getting an experience from the Houston area without actually having to take the risk of going out. You can have the comfort of staying in your Premier Patient Housing apartment! If you have not booked with us already, take a look at our reasonably priced apartments today!