Houston Holiday Festivities: Winter 2022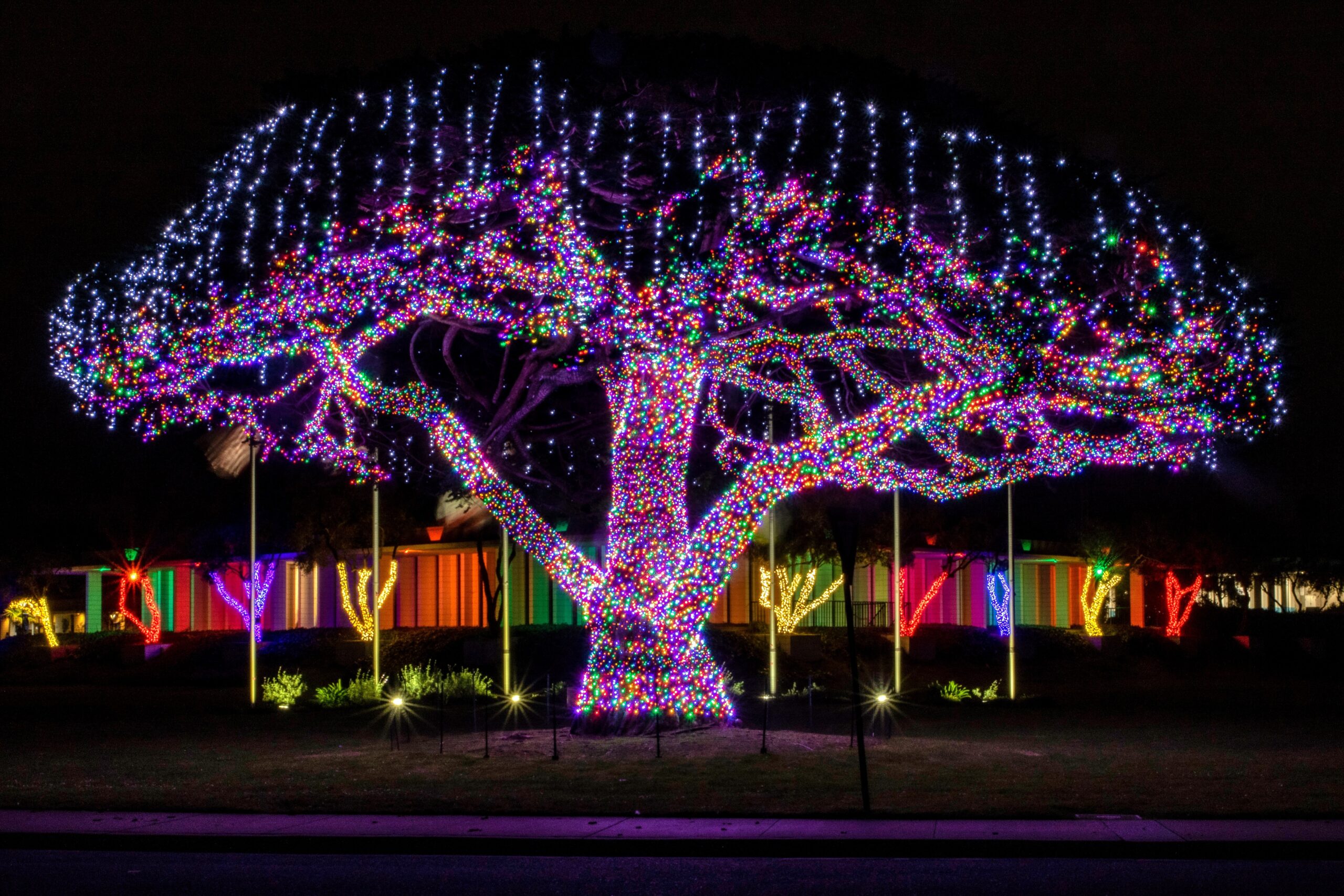 Although we will never see a white Christmas in Houston, that doesn't mean that holiday festivities are far from reach. There are plenty of festivities for those looking to get into the holiday season and for those entertaining the family and visiting relatives. From the outdoor ice-skating rink in Discovery Green to the holly-jolly Zoo Lights, there's something for everyone looking to get into the season.
If you find yourself staying in town for the holidays, here are some of our must-do holiday festivities this year.
City Lights in Downtown Houston
Experience the joy of the season with City Lights in this one-of-a-kind, citywide event. Eight uniquely themed "villages" span citywide and are mostly free. In these villages, you can enjoy ice skating, light gazing and so much more. These attractions make for the perfect night trip for the entire family.
Lightscape at the Houston Botanical Garden
Making its appearance since its 2021 debut, the Houston Botanical Garden is showcasing interactive light attractions. The website describes the event as "Lightscape's international artists set the stage for a festive experience for all ages, including fire pits for s'mores and dramatic backdrops for social posts, all within the naturally beautiful setting of a living museum for plants." For additional information regarding Lightscape at the Houston Botanical Garden, click here. 
Zoo Lights
An iconic celebration that dozens of Houstonians look forward to every year. This event is guaranteed to be bigger and better than the last new featuring new attractions and plenty of opportunities for photos. Some of the highlights that the Zoo showcases is their life-size animal lanterns throughout the zoo and a special area for children of all ages with interactive light attractions. Click here for additional information on pricing, dates and availability. 
About Premier Patient Housing
If you or your loved ones need additional information, please see our FAQ. At Premier Patient Housing, we provide a wide array of services that aim to help you during your stay. We provide housekeeping services, and pet care and even serve as a resource for your car rental needs. We want to relieve the burden of your day-to-day tasks so you can focus on yourself and your loved ones.