Large Room Available: The Montana Design
Posted by:
Brandon Zaratti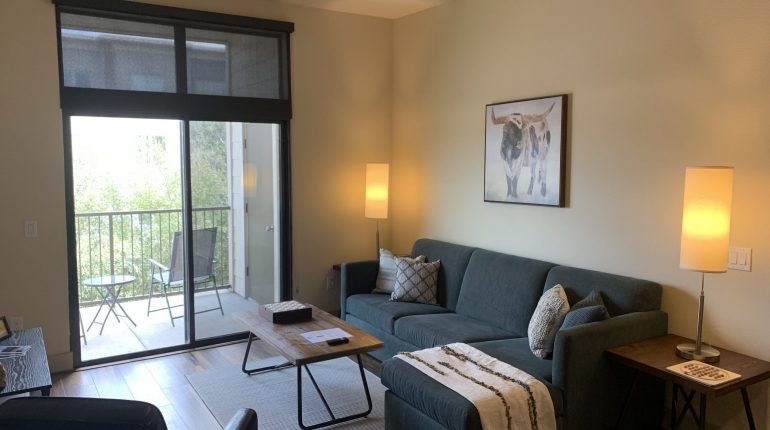 Rooms at Premier Patient Housing vary in size and space, but the newly available Montana Design is our largest of the bunch! With more than 955 square footage and the ability to house up to 6 adults and 2 children, you'll be able unwind comfortably.
Featuring popular amenities such as a spacious balcony that overlooks the pool and cabanas, a modern kitchen and a sleeper sofa, you can relax with more room to yourself than any other space in the facility. Our newly renovated rooms are fully furnished, have high ceilings, and even feature hidden-away washer and dryer units in the closet space. In a 2 bedroom and 2 full bathroom set up, the beautiful Montana-themed room also comes with:
1 king bed
2 twin beds
1 sleeper sofa
Garage parking with direct access
Free WiFi and streaming cable
Even more importantly, the close proximity of our complex to the Medical Center helps you get to where you need to be as conveniently as possible! A shuttle service is complimentary and provides transportation to the major hospitals in the area, including MD Anderson, Baylor St Luke's Medical Center, TX Children's Hospital, Memorial Hermann and Methodist Monday – Friday.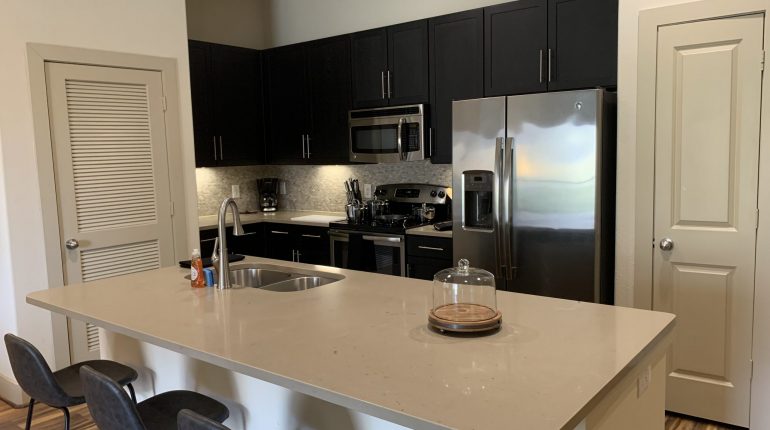 Other information worth noting includes the fact that the only necessary down payment is a $600 deposit, but the room is only $125 per night. A virtual tour of the room is also available if you want to see for yourself how something so luxurious could be so affordable! We understand that families may also be traveling with pets, and with a $400 pet fee and $20 monthly pet rent, they can enjoy the experience of the Montana Design with you.
We want you to feel as safe and comfortable as possible while staying with us, so please reach out if you have any questions about our reservation process or when you can book a room at the facility. Stay safe, and enjoy your stay!