New Room Available- The Alabama Design
Posted by:
Brandon Zaratti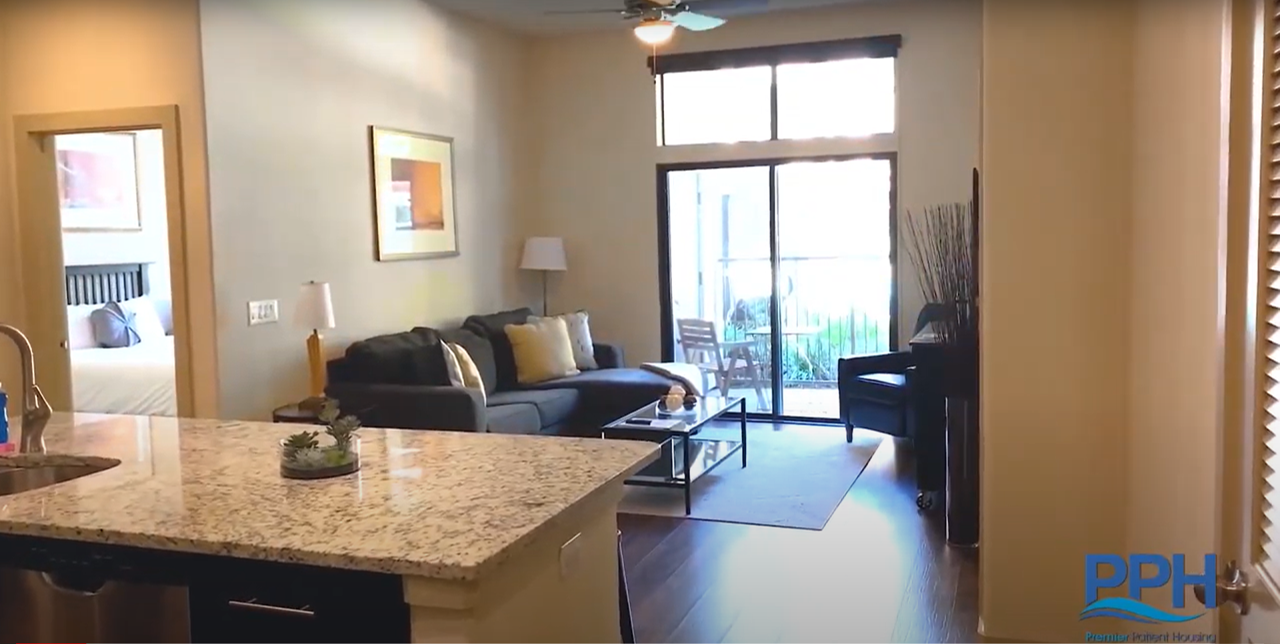 We are now proud to present our newest available room, The Alabama Design! This room is now featuring newly renovated appliances, including a refrigerator with an icemaker, a full kitchen set-up with a new stove, microwave and oven, a coffee maker, a top of the line washer and dryer, and a luxurious shower/bath. You will be living lavishly when you're staying here with us at Premier Patient Housing!
The Alabama is our newest room, adding to our existing options of The California, The Texas, The Montana, The South Carolina, and The Florida Designs! If you are interested in staying with us in this room, the starting rate is $125 per night. There is also a required deposit of $600 to stay in The Alabama, yet it will be large enough to house up to four adults and two children comfortably. This comfortable, relaxing unit is designed with the Alabama gulf coast in mind! This beautifully furnished apartment has a balcony that overlooks the luxurious swimming pool and cabanas! This fully furnished two-bedroom and two-bathroom unit offers all of the comforts of home! We are now featuring high ceilings, a modern kitchen, and climate control, and this unit is designed with comfort in mind for you and your family.
The room is approximately 955 square feet in size and features one king and one queen-size bed. We do want to mention that a criminal background check is required. In addition, pets are absolutely welcome with a small fee of $400 and a required $20 pet rent per month. We are also understanding of service animals and emotional support animals, for which pet fees do not apply but appropriate documentation is necessary to waive fees.
We can't wait for you to experience our newest room at the facility and hope you will reach out if you have any questions for us whatsoever!