Performers at the Houston Rodeo
Posted by:
Brandon Zaratti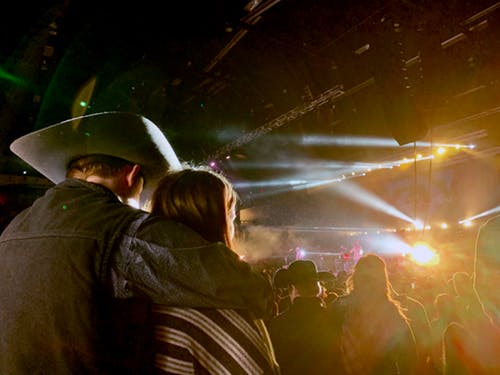 By now you have probably heard about the many talented artists coming to town to perform at the Houston Livestock Show and Rodeo. So far we have been fortunate enough to see Willie Nelson, Chance the Rapper, Midland and Becky G. The performances will continue until March 22nd, and here is the lineup for these all-star concerts.
Monday, March 9: Chris Young
Tuesday, March 10: NCT 127
Wednesday, March 11: Kane Brown
Thursday, March 12: Cody Johnson
Friday, March 13: Lizzo
Saturday, March 14: Jon Pardi
Sunday, March 15: Dierks Bentley
Monday, March 16: Keth Urban
Tuesday, March 17: Gwen Stefani
Wednesday, March 18: Khalid
Thursday, March 19: Chris Stapleton
Friday, March 20: Marshmello
Saturday, March 21: Brad Paisley
Sunday, March 22: Luke Bryan
Now is the perfect time to get your country on and enjoy the once a year festivities at NRG Arena! The location is perfect if you will be staying at Premier Patient Housing, which is less than a 10-15 minute drive no matter the day. Because of the high volume of people in the area, both local and traveling into town, it is highly recommended to either Uber to the events or carpool at the very least.
There is parking on-site at NRG Arena but it is generally fairly expensive. We also recommend taking an Uber/Lyft due to the high number of people who are likely consuming alcohol while at the Livestock Show and Rodeo. Safety is important, and we want to ensure you have the best time possible at these events!
For the most part, the rodeo events take place starting at 6:45 pm and run until around 8:45 or so. The final events are usually bull riding and mutton busting, which involves children riding as long as they can on small lambs. Stick around for the concerts which begin around 9 pm and last around an hour to 90 minutes total! We hope you enjoy the show.