Room Available: The California Design
Posted by:
Brandon Zaratti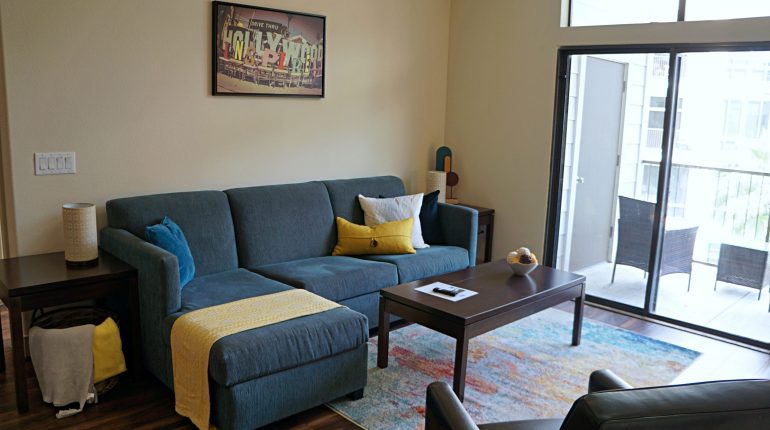 California is where we all want to be this summer, and you can get a taste of the California lifestyle in this room at Premier Patient Housing! One of our highly regarded rooms, the California offers complete relaxation at an unbeatable price. For only $125 a night and a deposit of $600 total, you can be living lavishly with up to four adults and two children!
With a California feel and a beautifully designed, fully furnished room, one of the best parts of this space is what it overlooks with its picture-perfect view. The comfortable balcony that overlooks the luxurious swimming pool and cabanas is a fan favorite, and you'll feel right at home enjoying the weather! Featuring a modern kitchen and refurbished appliances, we want you to enjoy your stay and take as much time with us as you would like.
If you are going to be moving frequently between the complex and the medical center immediately outside, there is also a posted schedule of shuttle times for your convenience. Some of the hospitals that the shuttle service will commute to include:
MD Anderson
Baylor St Luke's Medical Center
TX Children's Hospital
Memorial Hermann
Methodist (Monday – Friday)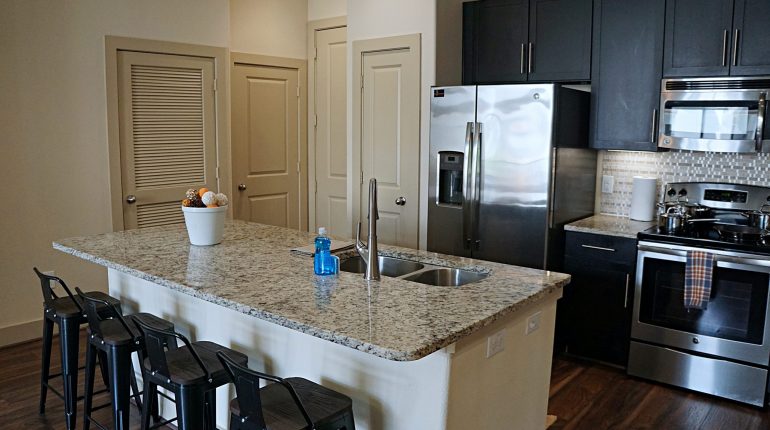 All of the amenities you could possibly desire are all here at your disposal. A hidden washer and dryer unit fit right into the closet space, a coffee maker to help you enjoy your busy mornings and a full kitchen setup are all there for your convenience. There is also garage parking available, a gym on site at the complex, and even a business center if you are currently working from home. Even better, you can take a look at the entire room with our new virtual tours online!
Featuring a deluxe two bedroom and two bathroom set up, you'll be California dreaming once you stay with us! Reach out if you are interested in touring or rent the room by contacting leasing@premierpatienthousing.com or calling 281 972 0666.